our expertise is both broad and deep
Grace Matthews M&A Advisory Services
At Grace Matthews, we know that the ultimate success of a business sale, acquisition, buyout, recapitalization, or corporate finance transaction depends on finding the right M&A advisory services firm: a firm that is knowledgeable, trustworthy, and experienced. Grace Matthews' chemical M&A investment banking professionals have many years of hands-on experience in closing middle-market deals, and our track record of successfully completed transactions speaks for itself.
Like all serious M&A services professionals, we understand the science of finance, but we believe what really sets us apart is our firm grasp of the art. Knowing how to resolve difficult issues quickly and creatively is often the difference between a transaction that proceeds to a closing or one that dies on the vine. Combine all of this with our extensive knowledge of and contacts within myriad industry sectors, and you will see that we will be the right M&A services firm for your unique situation, whether you are a large corporation or a private equity group.
Grace Matthews' goal is to help business owners, corporate managers, and other stakeholders unlock the value of their businesses by employing strategies that maximize value and achieve other business objectives.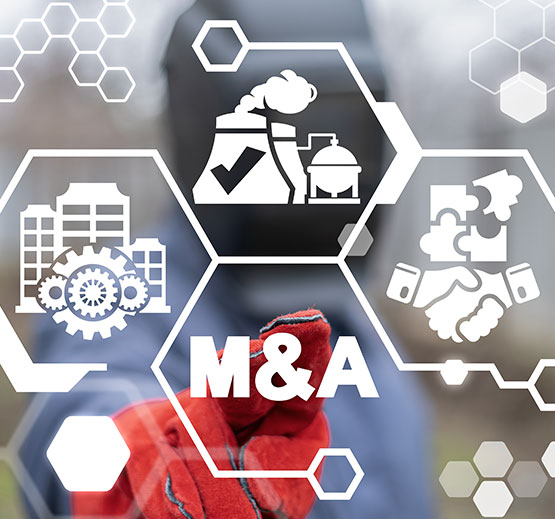 Please click on the following links to learn more about the types of transactions that Grace Matthews' M&A advisory services professionals have successfully completed.
Grace Matthews has completed more than 200 transactions.
We have completed transactions with private, public, and large multinational corporations across the chemical value chain, throughout the U.S. and the world.