Jones-Blair Company (Jones-Blair or the "Company") is a niche market leader in the development, manufacture, and marketing of industrial (predominantly oil & gas) and construction coatings (marketed under the NEOGARD brand name). Jones-Blair is well known in the coatings industry for its technologically-advanced, user-friendly products and its industry-leading customer service.
Jones-Blair was founded in 1928 and was privately-held by three families who were not active in the day-to-day operations of the business. The Company was operated by outside, professional managers that shaped it into two distinct, niche business units. After realigning the Company and making significant investments in technology and product development, the managers oversaw a period of strong top- and bottom-line growth for Jones-Blair.
Recently, Jones-Blair was approached by several strategic buyers, and the shareholders engaged Grace Matthews to explore potential strategic options for the Company. Jones-Blair had often received inquiries from both strategic and financial buyers, but the shareholders had not previously explored a formal sale process.
Based on the shareholders desire to maintain continuity for Jones-Blair's operations and to preserve confidentiality, Grace Matthews held informal conversations with senior management of a small group of strategic buyers to describe the opportunity and gauge initial interest. One of the challenges of the process was to find a buyer that would place premium values on both the industrial and the construction coatings operations. Also, as is common, Jones-Blair had a few unique characteristics that a buyer needed to fully understand early in the process, to avoid late stage contract issues.
The process was highly competitive and generated a significant amount of interest from strategic buyers. Per Grace Matthews recommendation, the shareholders allowed extensive further diligence, including QoE reports, management meetings and site visits to multiple interested parties prior to final offers. Albeit time-consuming, this process allowed the company to choose from a few well-diligenced final offers – each with a high probability to close.
Ultimately, the shareholders elected to sell the business to Hempel A/S, a Copenhagen, Denmark-based world-class manufacturer of high performance coatings. Hempel recognized in Jones-Blair a near perfect strategic fit with its complementary products and technologies, targeted geographies and key personnel additions. Hempel paid a full-value for the business, and it provided a positive outcome on all of the softer issues that were important to the stakeholders of Jones-Blair. The final outcome demonstrated that transaction value does not need to be compromised to achieve a win-win for all parties involved.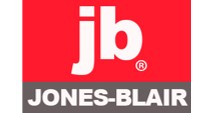 Grace Matthews advised Jones-Blair Company