Vortex Coatings Inc. ("PurEpoxy"), a leading North American concrete coatings manufacturer, and Groupe Distribution Inc. ("Ice Epoxy"), a casting resins provider, have been acquired by A.P. Nonweiler, Co. ("APN"), a manufacturer of specialty coatings and a portfolio company of Renovo Capital, LLC ("Renovo"). Grace Matthews advised PurEpoxy and Ice Epoxy on the transaction.
PurEpoxy formulates and manufactures a focused product line of protective and decorative concrete coatings systems for the residential and commercial markets, selling primarily through a network of distribution partners globally. Ice Epoxy produces a suite of DIY resins for hobby and craft projects.
Erik Gravel, CEO of PurEpoxy, commented, "APN is the perfect partner to enhance our mission to provide the best coatings systems at competitive prices to our customers—we can now leverage a complementary product portfolio, additional manufacturing capacity across two sites to meet the growing needs of our customers, and a more robust supply chain."
ABOUT PUREPOXY
PurEpoxy is a leading North American manufacturer of high-quality liquid polymer products for commercial, industrial and residential projects. Their products are used to make decorative coatings, concrete repair compounds, chips and quartz floor systems. PurEpoxy polyaspartic and epoxy concrete coating systems offer consistency while providing long-lasting durable finishes. For more information visit www.purepoxy.com.
ABOUT A.P. NONWEILER
Founded in 1929, A.P. Nonweiler is an Oshkosh, Wisconsin-based coatings manufacturer specializing in difficult-to-produce, specialty and small batch industrial coatings. APN operates out of a 261,000 square foot manufacturing facility, to produce a comprehensive portfolio of industrial coatings products serving a variety of end markets and applications. For more information visit www.apnonweiler.com.
ABOUT RENOVO CAPITAL
Renovo Capital is a Dallas, TX – based lower middle market private equity firm comprised of seasoned operating and investing professionals. Renovo makes control investments in technical businesses that have the potential to generate meaningful value through operational improvements and strategic initiatives. Since its founding in 2009, Renovo has completed over 30 transactions and raised over $400 million of committed capital. For more information, please visit www.renovocapital.com.

has been acquired by Renovo Capital and its portfolio company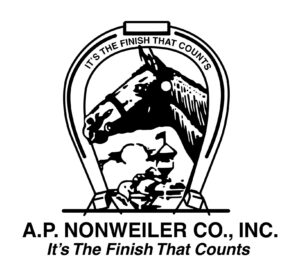 Grace Matthews advised PurEpoxy