MILWAUKEE (November 30, 2020) — KOST USA, Inc. ("KOST"), a manufacturer, supplier, and marketer of antifreeze and functional fluids, is pleased to announce it has been acquired by Recochem, Inc. ("Recochem").
Headquartered in Cincinnati, OH, KOST has been providing high-performance products, in-depth product knowledge, and superior service for both brand-name and private-label brands since 1985. KOST will continue to operate under the leadership of its current President and CEO, Steve Overdeck. "This strategic partnership with Recochem will allow KOST to continue to provide excellent service to our customer base, as well as to expand our product offering and reach throughout North America," said Overdeck. "We are excited to partner with the Recochem team and look forward to the increased opportunities this will create for the combined organization."
"The combination of KOST with Recochem is strategically important for both of our outstanding companies, and we are excited to use KOST's foundation to expand our presence in the U.S.," remarked Richard Boudreaux, President and CEO of Recochem.  "With an even stronger, combined infrastructure to formulate, blend, distribute and service quality products across the U.S. and Canada, this partnership strengthens our position as a leading supplier to the automotive and heavy duty transportation fluids market – across North America and around the world. We look forward to continue providing the best service to our customer in North America and beyond."  Headquartered in Montreal, Quebec, Recochem is a global leader in automotive aftermarket, industrial and household fluids. Select products include automotive and heavy duty coolant, windshield wash fluid, fuel additives and diesel exhaust fluid. Since its founding almost 70 years ago, Recochem has continued to grow, and now operates a global platform with facilities and offices in North America, Australia, Asia-Pacific, Europe, Africa, Middle East, India and China.
Grace Matthews advised KOST on this transaction.
About KOST USA
Founded in 1985 and located in Cincinnati, OH, KOST is the third largest manufacturer of coolant/antifreeze in the United States, primarily selling light and heavy-duty coolant to blue-chip customers across automotive aftermarket channels. The company also sells a variety of other functional fluids in the automotive aftermarket and industrial markets. KOST produces private label and branded products for its customers while providing superior service and technical capabilities. For more information, visit www.kostusa.com.
About Recochem
Founded in 1951 in Montreal, Recochem has grown into a leading manufacturer and marketer of branded, private label and bulk automotive aftermarket and household fluids for consumers and industrial customers worldwide. The Company operates a global platform, with a network across North America, Europe, Australia, China, India and the Asia Pacific region. Recochem's strong reputation in the markets it serves has earned the Company vendor appreciation awards from its customers and long-standing relationships with its suppliers and partners around the world. With innovation and agility built into its DNA, Recochem is poised to continue its expansion into global markets while maintaining its core values of exceptional customer service, consistent product quality and environmental stewardship. For more information, visit www.recochem.com.

has been acquired by H.I.G. Capital's portfolio company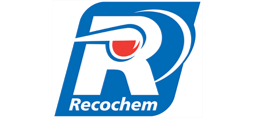 Grace Matthews advised KOST USA