Tingue, Brown & Co., a global supplier of commercial laundry products has sold its subsidiary Meese, Inc ("Meese") to Tank Holding ("Tank"), a portfolio company of Olympus Partners.
Founded in 1931, Meese is a leading rotational molder of proprietary and custom-molded plastic products for a range of industries including laundry, recycling, material handling, and recreation. Meese operates out of two manufacturing facilities in Madison, Indiana and Ashtabula, Ohio, and is a pioneer in the design and development of bulk laundry carts, containers and other plastic products using rotational molding.
Tank Holding, North America's largest rotational molder, ultimately acquired Meese as part of their continued acquisition strategy under the ownership of Olympus Partners.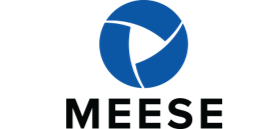 a wholly owned subsidiary of Tingue, Brown & Co. has been acquired by Olympus Partners' portfolio company

Grace Matthews advised Tingue, Brown & Co.