Syrgis Performance Initiators, or SPI, is a manufacturer of organic peroxides used to initiate chemical reactions in combination with polyester and other resins in the creation of fiber-reinforced and unreinforced composite products. Operating in a niche segment of the global plastics composites market, SPI is the leading producer of methyl ethyl ketone peroxides in North America and the third largest producer globally for organic peroxides used in reinforced thermoset composites. SPI was a subsidiary of Syrgis Performance Products, a diversified portfolio of specialty chemicals manufacturing companies.
Edgewater Capital Partners, the owner of Syrgis Performance Products, engaged Grace Matthews to manage a sale of its portfolio companies to either private equity funds or strategic buyers. Grace Matthews explored two basic options to maximize value for Edgewater: either a sale of Syrgis Performance Products as a single entity, or a sale of each portfolio company individually to more targeted groups of buyers based on strategic fit. The latter option, though involving a greater commitment of time and resources, ultimately proved to be the best course of action for Edgewater.
In the case of SPI, Grace Matthews identified a group of the best potential buyers, including both global specialty chemical companies and private equity groups with a focus on specialty chemicals. Grace Matthews conducted management presentations with several potential buyers based on their initial indications of interest and due diligence with a select few that were determined to have the best business fit for SPI.
United Initiators, a market leader in peroxide chemicals, purchased SPI based on the two companies complementary product lines, distribution networks, and technical service capabilities. With their considerable synergies, the combined United Initiators and SPI has become one of the leading global providers of high-grade organic peroxides.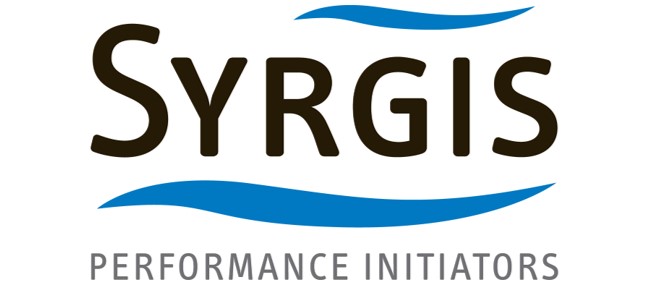 a wholly owned subsidiary of Syrgis Performance Products, LLC has been acquired by

Grace Matthews advised Syrgis Performance Products