Cabot Corporation (NYSE: CBT) has sold its Specialty Fluids business to Sinomine (Hong Kong) Rare Metals Resources Co. Limited, a wholly owned subsidiary of Sinomine Resource Group Co., Ltd., a joint stock public company based in China, principally engaged in the provision of geological exploration, mining investment and base metal chemical manufacturing.  
At closing, Cabot received $135 million with additional cash considerations that could include royalties of up to $5 million for lithium products, payable over a ten-year period. There is not expected to be any material cash tax impact to the proceeds.
In fiscal 2018, earnings before interest, tax, depreciation and amortization (EBITDA) reported for the Specialty Fluids segment was $10 million.
Grace Matthews acted as financial advisor to Cabot Corporation on this transaction.

has sold its Specialty Fluids business to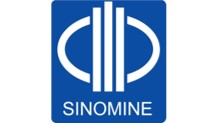 Grace Matthews advised Cabot Corporation