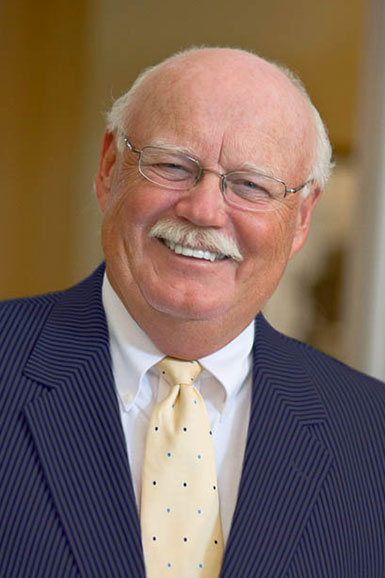 Thomas C. Osborne, Senior Advisor, focuses on new business development and strategic planning for Grace Matthews and its clients. Prior to joining Grace Matthews in 2008, Tom held a variety of senior leadership positions in the global chemical industry. Over his 35-year career, he served as Chief Executive Officer of The Tnemec Company and ICI Paints North America / The Glidden Company, a $1.6 billion supplier of consumer and commercial coatings. He also was Vice President, Planning and Acquisitions for ICI, where he worked on mergers and acquisitions in Europe and North America.
Tom served as Chairman of the Board of the National Paint and Coatings Association (now the American Coatings Association), North America's major paint and coatings trade association, from 2003 to 2005 and received the Association's highest honor, the George Baugh Heckel award. Tom serves as a director to Purity Zinc Metals, and also was a director of Columbia Paints and Coatings, which merged with Sherwin Williams in 2007.
Tom, based near Cleveland, holds a B.S. from Youngstown State University, and completed the Advanced Management Program at the Harvard Graduate School of Business.