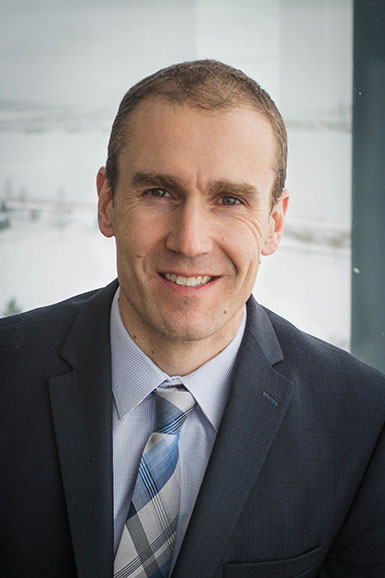 President and Managing Director
Kevin Yttre, President and Managing Director, heads day-to-day management at Grace Matthews and leads execution of buy-side, sell-side, and complex corporate carve-outs across all sectors of the specialty materials and chemical industry. A chemical engineer, Kevin held a number of engineering and management positions in chemicals businesses in the U.S. and the Netherlands prior to joining Grace Matthews. At ICI's Uniqema Specialty Chemicals Business, Kevin was part of the team that was responsible for designing and implementing process improvements and control systems, including the design and commissioning of a four-reactor chemicals facility in New Castle, Delaware. He subsequently held a marketing role at Uniqema's Gouda, Netherlands site, and ultimately was the Plant Production Manager at the New Castle facility, where he was responsible for the production of over 90 specialty chemical products.
Kevin holds an M.B.A. from the Harvard Business School and a B.S. degree, with Highest Distinction, in Chemical Engineering from the University of Wisconsin – Madison. At Madison, Kevin was awarded the Kurt F. Wendt Memorial Scholarship for outstanding performance as an engineering student and the Kowalke-Harr Teamwork Award and was also named a Dalhke Scholar and Colbeck Scholar. In 2022, Kevin was recognized as an Early Career Award recipient from the College of Engineering at the University of
Wisconsin-Madison. Kevin was also awarded the prestigious national M&A Advisor Emerging Leader Award in 2016, for his contributions to the investment banking industry.
Kevin has been an officer of the Harvard Business School Club of Wisconsin and has been an active member of the Society of Chemical Manufacturers and Affiliates (SOCMA), the Independent Lubricant Manufacturers Association (ILMA), The Water Council, and The Association of Water Technologies (AWT).
"Through years of experience, Grace Matthews' professionals have established reputations for creative problem solving and for managing the sensitive, personal issues that accompany engagements."
– Kevin Yttre