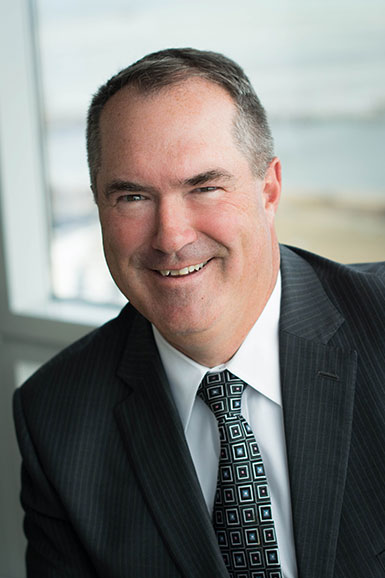 John L. Beagle, Chairman and Co-Founder, has advised chemical and material clients for over 30 years. John has been the lead investment banker on over 100 engagements and has advised clients across the entire chemicals and materials spectrum.
Prior to Grace Matthews, John was a research engineer in Digital Equipment Corporation's Advanced Semiconductor Development group in suburban Boston. John was part of the R&D effort at Digital that developed the patented Alpha chip technology, which at the time was the fastest commercially available microprocessor chip ever engineered. John received his B.S. in Materials Science and Engineering and his M.B.A. from the Johnson Graduate School of Management, both at Cornell University.
John has served as a director for various organizations including Acts Housing, Northern Labs, Inc., PKWARE, Inc., the Cornell Club of Wisconsin, and the Girl Scouts of Milwaukee. He is a member of the American Chemical Society, American Coatings Association, Adhesives and Sealants Council, and has served as an advisor to the Czech Ore Research Institute (Prague, Czech Republic) on technology transfer issues.
Blurred Lines: Strategic M&A Transactions
Adhesives & Sealants Leadership Conference
October 2019
Thoughts on Coatings and Chemicals M&A
ACA Fall Committee Meetings
October 2018
Selected Topics in Mergers & Acquisitions
Adhesives & Sealants Council
June 2015
Mergers and Acquisitions Webinar
Adhesives & Sealants Council | Online
June 2014
Hydraulic Fracturing, Shale Gas, and Water
The Water Council
September 2013
Value Creation (and Shale Gas!) in Specialty Chemical M&A
Adhesives & Sealants Leadership Conference
June 2013
M&A Drivers in Adhesives & Sealants: Public, Family, and PE Owned Businesses
Adhesives & Sealants Spring Conference
April 2013
" At Grace Matthews, we provide our clients with the highest level of service possible. As a founder of the firm, our reputation is on the line every time we take on an assignment, and that is a responsibility I take very seriously."
– John L. Beagle